THURSDAY, November 8th, 2018
2:00PM -7:00PM

Join us and our friends Nikki Hill and Claire Wadsworth at La Copine in the hi-desert at La Copine, one of Eater's 38 Essential California Restaurants, for a very special SCRIBE Night. In our opinion, La Copine has the best wine list in America. We'll be pouring a line-up of classic SCRIBE wines, including our 2018 NOUVEAU of Pinot Noir, alongside Nikki and Claire's American-style plates.
La Copine, which means girlfriend in French, evolved from a food-truck in Philadelphia to a destination restaurant off Highway 247 in California. Utilizing the bones of an abandoned diner, Nikki and Claire created an essential breakfast and lunch space, serving a menu which nods to the middle east, deep south and coastal California.
La Copine does not take reservations, but please email us if you plan to attend for priority seating.
If you're an SVS member venturing out to the hi-desert for this event, there are discounted rooms available for you from our friends at Pioneertown Motel. Please contact them at (760) 365-7001 and tell them you're with SCRIBE.
If you are an SVS member and would like to pick up your Fall Allocation, please email us at svs@scribewinery.com no later than October 31st. If we do not hear from you, we will ship your Fall Allocation to your shipping address for delivery the week of November 12th.
LA COPINE
848 Old Woman Springs Rd.
Yucca Valley, CA 92284
(760) 289-8537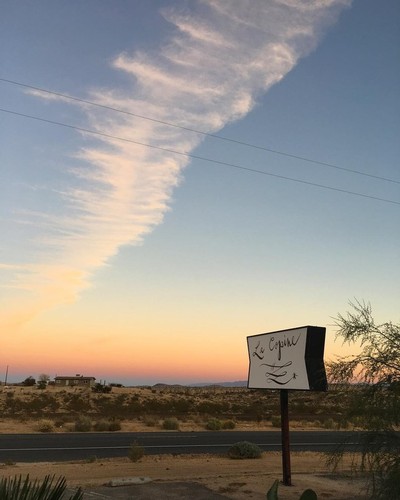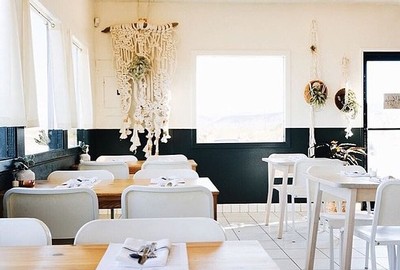 Photo cred : VOGUE